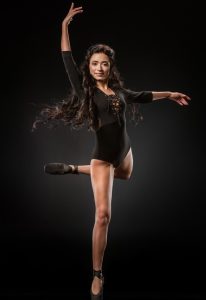 Maybe you want to start taking dance lessons but aren't quite sure which dance form would be the best way of expressing yourself. After all, it's probably better to know a bit about what you're attempting to learn, before you learn it. That said, the foundation and skills you can learn in one dance form can often be transferred to another dance form, so if you get into one style and decide it isn't for you, you haven't necessarily wasted any time.
To help you out and give you some ideas, we'll be explaining our different dance styles we teach at The Jewel of Art Dance Studio.
This style of dance dates back a long time, and is still a highly admired and respected form of dance. Beginning in the 15th century, ballet is a refined dance form known for its refined eloquence.
This is a rewarding San Antonio dance class, but requires a great deal of discipline and concentration on the part of the dancers.
With roots in the United States and Germany going back to the late 19th and early 201th centuries, this form of dance is essentially about a rejection of the rigidity of traditional techniques usually found in styles like ballet. Modern dance is not very strictly defined, and simply focuses more on expressing the dancer's own individuality.
Vogue
This is a form of dance that was actually inspired by Ancient Egyptian Hieroglyphs. It was later incorporated with different poses from Vogue magazine models. Vogue is a dance form that is continuing to evolve and progress to this day. It is a young form of dance, and one of the most fun and creative San Antonio dance classes we offer.
Tap dance is a form of dance that focuses on the sound of tap shoes striking a dance floor. This can make for a powerful and dynamic display. Tap dance can be demanding on the part of the dancers, but in the end is a great way of working out their energy and frustrations.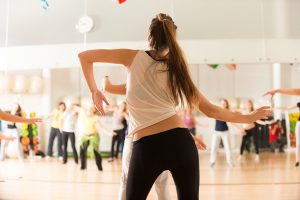 Although jazz dance began as a fairly structured dance form, it has since evolved into something very dynamic and open to creativity. As such, jazz dance can be incorporated into a variety of other dance forms, especially tap, vogue, hip-hop, and modern dance.
Our San Antonio dance classes include everything you need to know to express yourself in hip hop dance. This is another creative, loose, and highly customizable form of dance. It often makes use of improvisation, especially in its more "freestyle" forms.
Quinceanera Dance Classes In San Antonio
If you have a quinceanera coming up and would like to learn dance choreography to perform during the event, The Jewel of Art Dance Studio can help! Quinceaneras don't necessarily require any given dance form, and so any of the above dance classes can be used. We will help you plan and create the perfect dance for your next quinceanera.