The Jewel Of Art Dance Studio
Q u i n c e  Q u e e r  E y e
Austin Casting Event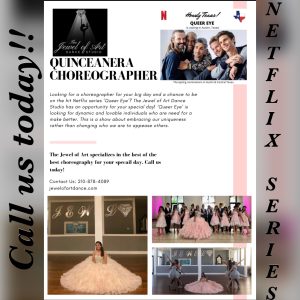 🗣 BIG NEWS ‼️ 👑 Attention all Quince Girls‼️‼️‼️👠🎂👸🏻 The Jewel of Art is looking for the perfect Quinceanera Girl to be a part of the hit series "QUEER EYE". This young lady will be chosen from the Jewel of Art for the opportunity to be a part of this special series. They will documenting the whole process for their perfect day. There will be compensation for participant. As well as the opportunity for a "Make Better" Makeover. This is for young lady's that really have a story to tell behind their big day. If you feel like this relates to you or anyone you know please contact us ASAP. Filming will be from March- June 2020 so any participant must be having quinceanera during this time frame.
Please contact ASAP for more info
J E W E L F E S T 2 0 2 0
Princess/Prince Nominations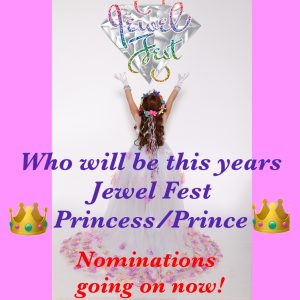 👑👑👑 Who will be the next Jewel Fest Princess or Prince 🤴🏻 👸🏻 🎉🎉🎉 Fiesta is right around the corner and who will be crowned Jewel Fest Royalty 👑
Nominations are happening now until Feb 7 at the Jewel of Art. Only immediate Jewel Family and staff may nominate students at this time. Here is what we are looking for the next shining Jewel 💎 💫
A Jewel Princess or Prince should be a Jewel that possesses Brilliance on and off stage. This Jewel should embody the Jewel of Art Mission by displaying excellence, discipline, confidence, dedication, artistry, and passion at all times. Our next shining Jewel is one that showcases leadership, encouragement, and most of all commitment to the Jewel of Art. Please nominate a student you feel is the perfect embodiment of a shining Jewel 💎 ✨
A Jewel is considered to be a precious stone with brilliance and value.
The Jewel of Art Dance Studio is the stepping stone to producing refined and brilliant dancers. The Jewel of Art is committed to creating a strong foundation in all genres of dance. We are dedicated to developing well rounded and exceptional dancers. Our Main Focus is to have our Dancers Shine on and off Stage. We Specialize in the Highest Performance Quality and expect our dancers to perform with Brilliance.
We challenge our students to achieve excellence, and expect each one to embody discipline, confidence, commitment, dedication, artistry and passion. The students are considered our jewels at The Jewel of Art Dance Studio and just like jewels shine with brilliance, so will our students.
Learn A New Style of Dance
Browse our classes below. If one catches your attention, please contact us for more information or to register.
Our Blog
We post everything from studio announcements to student and studio achievements, as well as interesting reads from around the web and our community. Check back regularly for news and studio information.