Jackleen Rios
Studio Director
Jackleen Rios began her dance career at the age of four, learning traditional ballet technique from a well known dance studio in San Antonio called the Vladimir Marek Ballet Studio. She continued dancing throughout her adolescence growing in the art of dance learning other genres such as jazz, hip hop, and modern. She continued with her dance career by attending the University of North Texas in Denton Tx, where she graduated with a Bachelor's of Arts in Dance Cume Laude. After receiving her BA in dance, she completed her Dance Certification for 8-12th grade to begin her journey in dance education. In 2015, Jackleen graduated from The University of Texas San Antonio with a Master of Science in Health and Kinesiology.
She also taught for the Parks and Recreation of San Antonio, displaying her choreography on the San Antonio's famous Arneson theater and has been recognized for outstanding choreography. In 2010, she became the Dance Director for San Antonio Independent School District's Young Women's Leadership Academy. Jackleen started the dance program at YWLA. Some of her students started with little or no experience, and have become elite dancers, who have branched out into the dance world to be successful individuals. Her students have been in numerous opportunities throughout San Antonio, such as appearing on television shows, hip hop organizations, local music videos, and dancers for local singing artists.
The program has also participated in local events including the Battle of Flowers parade in 2011, 2012, 2014 and 2016. In 2015, The Young Women's Leadership Academy was asked to perform for the Department of Education in Fine Arts in Washington D.C. Jackleen's choreography was recognized by the Department of Education in Fine Arts' as one of the best programs in San Antonio. Jackleen is also a member of The Texas Dance Educators Association and The Center for Education in Developing Fine Arts since 2010.
With more than 12 years of professional experience to her credit, Ms. Rios has excelled as a director and the owner of the Jewel of Art Dance Studio since 2016.
Ms. Rios is not only a business owner but also a professional dancer, choreographer, model and actress. She has worked with many local vocal artists as a choreographer, director, dancer and model. She has worked with artists such as pop artist Simply Rayne, Sarah Centeno, R&B singer Smoove, Latin Colombian Artist J Torres, American Idol contestant Steven Curd, Ugena, Stacy Nevaeh, Stonetribe Music and local band Horror on 24. She has modeled for companies such as Melrose Family Fashion, Our Kids Magazine and featured as a Woman in Business for SA Monthly Magazine. She has also appeared on local TV stations such as FOX 29, Kens5, KABB, and WOAI. Walked in SA Fashion week for Fashion Artist of the Year Fabian Diaz and nominee Priscilla Martinez for Fashion Artist of the Year 2017, 2018, 2019. Additionally walked the Runway for Beauty Fashion Week, Alani Taylor Fashion Show, Ever After Fashion Show, Runway for Raw Hollywood, Austin and SA. Additionally, she has been the lead actress for the short film Overlooked produced by Rudy Luna and Brent Strong. Jackleen has also creative directed and produced music videos for local Artists such as Ugena, Stacy Neavaeh, DJ Lil X and many more. Jackleen has recently became the Dancer of the Month Executive Account Curator for SA Monthly Magazine. Showcasing the most Brilliant Dancers in SA to be featured in the hottest magazine in SA. Jackleen has also danced alongside many celebrity Dance Choreographers such as G Madison, Markus Shields, Phil Wright who's credits include Mariah Carey, JLO, Camilla Cabello, Kendrick Lamar, Rhianna and may more. She also had the opportunity to dance at the SA Film Festival for the late Patrick Swayze's friends and family at the Beautiful Tobin Center.
On April 2, 2019, Jackleen Rios was inducted into Marquis Who's Who. As in all Marquis Who's Who biographical volumes, individuals profiled are selected on the basis of current reference value. Factors such as position, noteworthy accomplishments, visibility, and prominence in a field are all taken into account during the selection process.
Although Ms. Rios is involved with many activities her main passion is teaching. The Jewel of Art Dance Studio has always been a dream of hers since she was a child. She has finally been able to reach the start and fulfill her lifelong dream of creating an environment for students to be able to find their passion and reach their dreams. The Jewel of Art Dance Studio is the stepping stone to create refined and brilliant dancers on and off the dance floor. Her goal is to ensure each dancer embodies dedication, commitment, artistry and passion. Ms. Rios considered the students to be her jewels and just as jewels shine with brilliance so will her students.
Mikaela Victoria
Assistant
Mikaela Victoria has been dancing since age 4 when she started Flamenco, Folklorico, Ballet and Jazz at Baile Artistico Dance Studio.  She went to Young Women's Leadership Academy starting in 6th grade when she met Jackleen Rios for the first time where she participated in the Battle of Flowers. Mika went on to take 6 years of dance with Ms. Rios, and continued after graduating here at The Jewel of Art Dance Studio. With the studio she performed in anumber of pieces including Princess Fest 2016, San Antonio Fashion 2017, Spurs vs. Toronto 2019, Jewel Fest 2019, and the music video for Horror on 24th– Crystal Eyes.  After a yearlong hiatus from dancing she returned to the studio as not only an assistant but a dancer as well. Since returning she has been a part of Ever After Fashion Show 2021 and the Roshnic Fashion Show 2021. Being a part of the Jewel family has been a dream come true. Mika is not only a dancer; she has also been working her way towards becoming a makeup artist and performer in hopes of turning her passions into a career.
.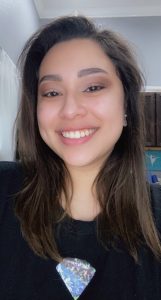 Priscilla Martinez
Ballet
Having taught dance for over 25 years, Priscilla specializes in classical ballet and lyrical contemporary dance.  She is inspired by the talent of the dance community and her students every day. In her classroom, she brings her passion for dance and for teaching young people while sharing her knowledge and experience. She strives to encourage her students to explore the possibility of their talents and push beyond what they think is achievable within themselves as performers, athletes, and artists.
In her choreography, she invites her students to bring their thoughts and personalities to the piece to deepen the level of silent dialogue a dancer has with the audience. Through movement and emotional interpretation of the music, her choreography is rooted in pop-culture using classical and modern music. Using a current message, she's able to produce a stimulating dance-art conversation with her audiences that transcends all ages.
Priscilla Martinez began her career as a dancer studying in San Antonio, and later in Boston & New York with some of her memorable teachers being Milton Myers (modern), Michael Vernon (ballet), Elena Kunikova (ballet), Armando Duarte (modern), Danny Sloan (modern/jazz), Sam Kurjikian (ballet), Fleming Halby (ballet), Teresa Champion (flamenco), and Susan Connally (ballet/jazz/modern).
In addition to her studies in New York, she added Theatre to her stage experience. There she performed in musicals and straight plays as well as numerous national commercials, voice-overs and print ads. She has performed extensively with various dance companies, including SA Dance Theatre, now known as SA Metropolitan Ballet.
She has also choreographed award winning concert pieces. Fragil and Signs of Life were both performed at Regional Dance America's Southwest Festival and both received the Monticello Award for Emerging Choreography, and Out of Chaos, also performed at Festival, received the Project Tier Award. She has attended several National Craft of Choreography Conferences to further her work in choreography
Mark Mata
Advanced Modern
Mark Anthony Mata II obtained a Bachelor of Science in University Studies with a concentration in Dance and minors in Psychology and Sports Management from Texas A&M University – College Station. He started his dancing journey his junior year of high school by joining the award winning Thomas Jefferson High School Lassos Dance Team under the direction of Nikki Howell. While on team he traveled to many events for performance opportunities including the Capital of Texas, competed in many competitions, and won first-runner up in the solo division his senior year. Mark has also had the opportunity to go to Chicago, Illinois and attend the first annual Camp Kate, where he was selected as a scholarship student from Kate Jablonski in 2011. In addition, he has had the privilege to take master classes from Marlana Doyle (Houston Met), Andy Vaca, Elizabeth Ahearn, Angelie Renay Melzer, Ana Baer, Emma Portner, Phil Wright, Rudy Abreu, Molly Long, and Emily Shock. As a student, Mark performed all four years in the Texas A&M University Dance Program Annual Concert "Perpetual Motion," where he was chosen for a rework duet titled "Cracking the Geode," choreographed by Carisa Armstrong and in the ensemble "Rapid Eye Movement," choreographed by Alyson Dolan. Furthermore, Mark travelled to Pittsburgh, PA in 2015 to attend the International Association for Dance Medicine & Science for a more in depth look into new technologies being used for dance anatomy research. Mark was also an integral voice in various college dance organizations such as Fade2Black and the Texas A&M Dance Arts Society where he won "Best New Choreographer," for his piece "Roll Up Your Sleeves." After graduating, Mark was announced as an ambassador for Travis Wall's "Shaping Sound," tour and was given the opportunity to be on the production team during the duration of the tour in Texas. Most recently, Mark has had the honor to perform with the House of Kenzo, a multidisciplinary performance art form at various shows in San Antonio, Austin, and Houston. Currently, Mark is an educator and studio instructor where he advocates for injury prevention and style development in all genres of dance that he professes.
Jackie Flores
Beginner Modern, Tricks, Leaps, and Turns, Advanced Jazz
Jackie Flores is a freshman in college on the University of Texas at San Antonio's Pom Squad. She has been dancing for over 15 years and has trained in San Antonio, Texas her entire life. She has done competitive dance for 9 years and has attended numerous competitions across Texas, including New York City Dance Alliance, NUVO, Adrenaline, 24/Seven, Celebrity, Stage One, and more. Jackie placed in the Finalist category as a contemporary soloist at Believe Dance Competition Nationals and has been recognized in conventions for outstanding technique and passion for dance. She has trained in ballet, pointe, jazz, tap, modern, contemporary, lyrical, hip hop, musical theatre, improvisation, tumbling, and ballroom. Jackie specializes in concert modern and contemporary and has participated in the Austin Dance Festival and San Antonio Dance Festival. She has also trained under the instruction of artists from around the country including Bree Hafen, Melissa Jackson (MJ), Duncan Cooper, Keith Duncan, and more. Jackie loves sharing her art with as many people as she can and wants to influence her dancers to find their passion in dance.
Aaliyah Martinez
Children's Classes Assistant
Dancing has been a centerpiece in Aaliyah Dulce Martinez's life for the past 9 years. There was a special calling the moment she slipped on her first ballet slippers at the age of 3 at the Jo Ann Neal Dance Studio where she learned ballet, tap, and tumbling recreationally. Little did she know she was going to live and breathe DANCE!
At the age of 5 Aaliyah wanted to give Baile Floklorico a shot and immediately fell in love with the culture. For the next 4 years she was under the instruction of Josie Champion from Champion Studio.  During her time there she had numerous performances that include the Ford Mariachi River Parade, St. Gregory Spring Festival, St. Gregory Halloweeen Festival, and Princess Festival. At age 9 Aaliyah was ready to try new dance genres and stepped foot into The Jewel of Art Dance Studio, which continues to be home. Aaliyah was introduced into a new world that she'd never walk away from as her dazzling instructor Jackleen Rios has encouraged and motivated Aaliyah to pursue her dance passion. Aaliyah's moral principles and dedication have been acknowledged and she currently assists the children's classes and serves as a positive role model for them.
Aaliyah eagerly attends ballet, jazz, modern, tap, hip hop, leaps and turns. In 2019 Aaliyah was accepted into Jewel and Company where she had the honor of dancing alongside talented dancers. Also, in the summer of 2019 Aailyah was awarded the "PRECIOUS JEWEL" for her recognition in her dedication.  Aaliyah Dulce has had the privilege to preform and being a part of Princess Fest, Oyster Bake, Deco Fest, Jewel Fest, Mission Fest, Beauty Week, MLK Youth Summit, Half Time Spurs Show, Inaugural MLK Youth Charity Fashion Gala, Melrose Promo Video, Monster Mini Golf promo video,  and appear in DJ LIL X "X IT OUT" music video.
Aaliyah lives by this quote "Dance is the joy of movement and the heart of life".  Her energy from day one has been so bright and her body just flows to the music.  She is a passionate dancer and hopes to bring people joy with her passion.  Aaliyah has so much to bring to the world And this is just the tip of the iceberg.
Coach John
Tumbling
John Sierra is an experienced and energetic teacher since 1970. He has been a gymnastic instructor and coach for the Northern Hills Gymnastics Club, YMCA, Gymex Corporation, Edgewood ISD, Harrison Unlimited Gymnastics Center, and SA Gymnastics Center. In 1985, he coach Girls Class IV gymnastics team that won first in the Texas Twisters competition and a gymnastic student who won first place in all around competition in the U.S.G.F Class IV Qualifier District Championship and third place in State Semi-Finals.  He is  knowledgeable in both cheer and gymnastics competitions as well as holding numerous Gymnastics clinics and workshops.
Denise Dominguez
Children Classes Assistant
Denise Dominguez has been dancing since she was 3 years old. Denise trains in Ballet, Hip Hop, Modern/Contemporary/Lyrical, Jazz, and Tap. Denise has been dancing at Jewel of Art Dance Studio. She was a company member of Jewel&Co from 2017-2018. Denise has performed in Houston, Austin, Dallas, and all over San Antonio including Battle of the Flowers parades, Oysterbake, Jewel Fest, Princess Fest, SXSW and many more. She has also been featured in Columbian Artist J Torres music videos as well as a backup dancer for his live performances. Denise has also toured with a Comedian Mario Aguilar. Denise is also an assisting instructor for children classes at Jewel of Art. She is an upcoming Choreographer who has been affiliated with choreography for many school performances and Quinceñera events. She has trained under the direction the Director Jackleen Rios, owner of the Jewel of Art Dance Studio since the age of 12 years old and still currently working as an aspiring dancer.
Grashuss Walker
Advanced Hip Hop
Grashuss Arie is 19 years old born in Ceiba, Puerto Rico moved to the United States at 3 years old to then begin dancing at Dorothy Keck Dance Studio with ballet and tap classes. She then grew up dancing ,training and competing in all genres of dance since 3 years old to include ballet, tap, pointe, jazz, lyrical, contemporary and hip-hop. Grashuss later attended high school at the North East School of Arts as a Dancer. In her senior year she became the youngest to ever make the San Antonio Spurs Hype Squad as a Dancer and just completed her 2nd season as the youngest on the team still. While balancing her dance training, school, and Spurs HypeSquad she managed to compete at the World of Dance Competition 3-times and managed a successful modeling career as she is an eight time published model with a cover. Transitioning into a public figure she has appeared and been interviewed on TV multiple times as a Dancer/Choreographer. Grashuss was featured on News 4 and Kens 5 performing live after being interviewed. She was also featured on a segment called Kids who make San Antonio Great interviews by Marvin Hurst while teaching a Hip-Hop class.
Grashuss has also been showcased and interviewed on multiple podcast show's such as Trill Talk and Drop the Mic podcast. Later on she signed to Studio 1601 Music Management as the first and only Dancer/Choreographer for their artist. She has performed and choreographed for multiple recording artist in Texas to include Angel Cintron, Simply Rayne, Althea Rene, Laura D, Jenny B, Highstrung, Gabby Annalyse, She23, and International recording artist Naybu while appearing in more than 20 music videos.
Becoming a leader she has choreographed for multiple to large production shows: In Faith Gala, Ever After Fashion Show, Martin Luther King Fund Raiser Talent Show, taught at multiple dance studios around Texas: RYP, La Rumba, Midnight, Countdown, DDA, Nomadic Empire, Infusion Dance Studio and directed her own concept video productions such as Agua, Yikes and Tadow to name a few. Grashuss recently directed San Antonio's up and coming team Lovely Company for The Renascence Showcase Presented by Team Athena in Dallas Texas. She has a great passion for dance and wants to share her gift with anyone who allows her to.
Briana Alderete
Mommy and Me, Combo I &II
Briana Alderete, 23 years old, has been teaching since she was 18 and dancing since she was 5. Throughout her journey she has danced ballet, jazz, hip-hop, modern, tap, folklorico and flamenco. She was also a part of the award winning Lassos Dance Team at Thomas Jefferson High School as well as the award winning Golden Girls at Thomas Edison High School where she graduated from back in 2015. Briana started her teaching career with Elite Dance Company where she taught field and pep rally routines to many high school dance teams. She then started teaching with San Antonio Parks and Recreation where she grew up taking classes and being a part of the city's dance troupe, Alamotion. Briana is a new mother and is loving motherhood. She just adores her little Jewels and loves being a part of the Jewel Family.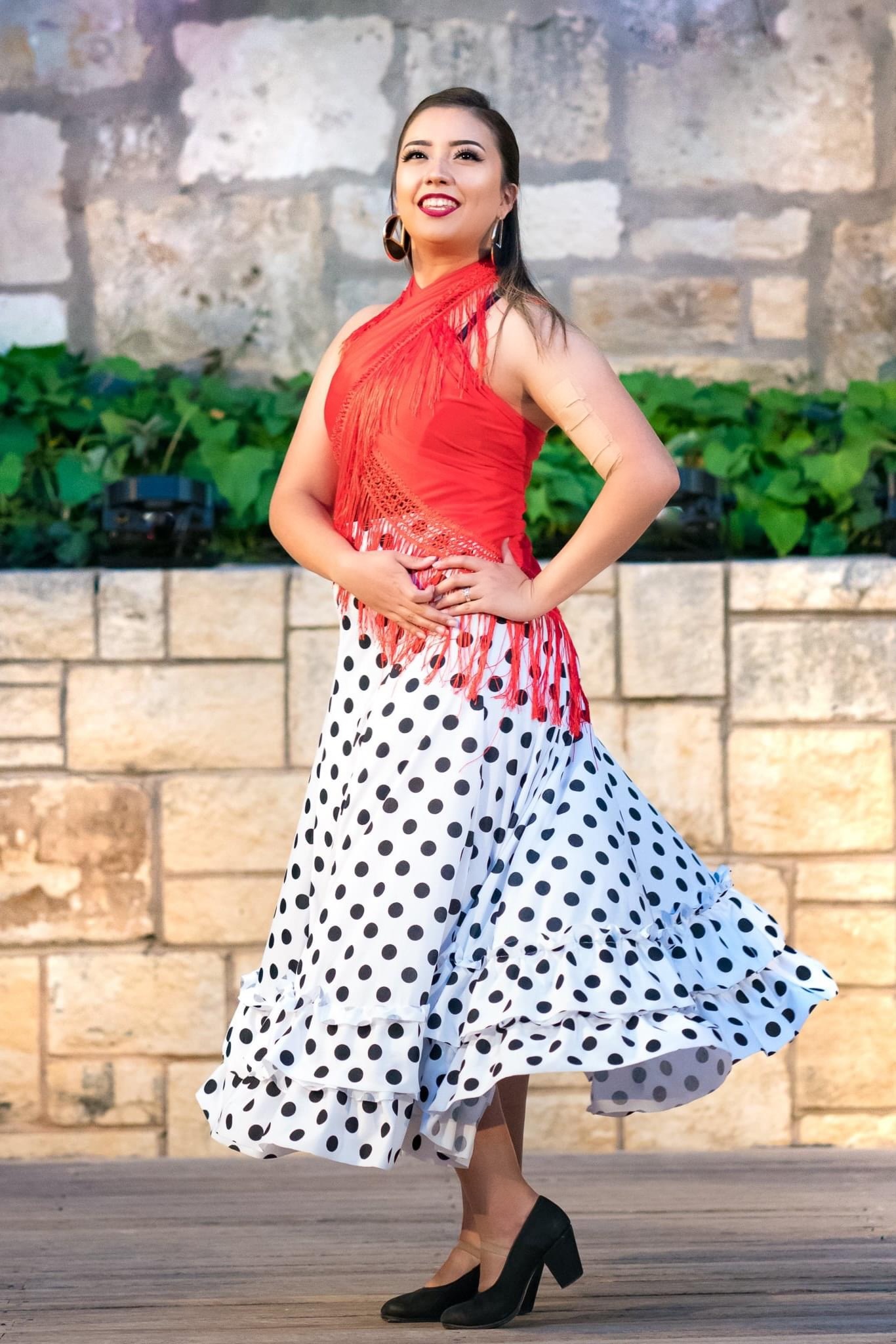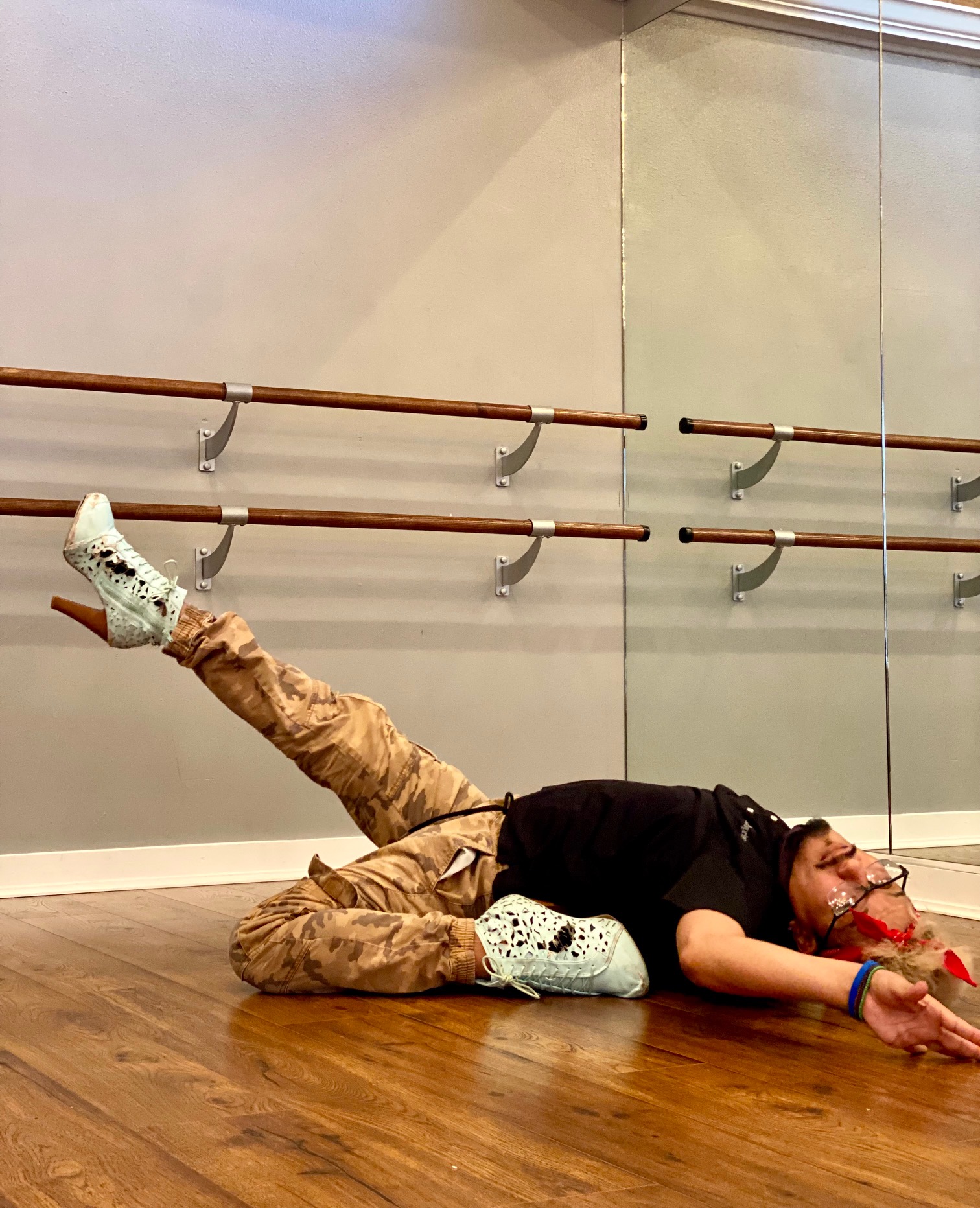 Juan Garcia
Vogue Hip Hop Heels
Juan was born in Laredo, Texas, raised in San Antonio and lived in Southeast Texas (The Golden Triangle) where he graduated in 2002. Went to college until 2005 and decided to move back to San Antonio to be with family. He started his dance life late, but quickly flourished as his passion for dance arose.
  He started to study dance at SAC (San Antonio College) studying Ballet, Jazz, Tap, and Modern. At the same time found the Art of Vogue. He knew at that moment he had a different vibe when dancing vogue. He quickly fell in love with Vogue and then began his true dance journey.
  He studied the Art of Vogue and learned all the different elements and energy to the Art of Vogue which are Catwalk, Duckwalk, Hands, Spin & Dip, Floor Performance. There is also Old Way (The Original Form of Vogue), New Way (flexibility) and Vogue Fem. Juan has been studying Vogue Fem for over 15 years now. He has performed all over San Antonio at local events and bars showcasing his love for the art. As well as winning Beauty pageants as a back up performer.
  He now has the pleasure to be able to share his knowledge with his students and spark the world of Voguing to SA.