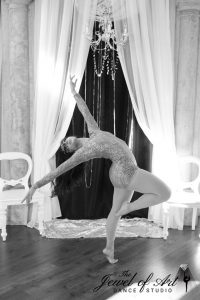 Specialty Dance Classes In San Antonio
Tumbling 101– Ages 7 & up. Emphasis on gymnastics training. Working on strength, flexibility and across floor sequencing.
Jewels & Co. – Must audition and be accepted into the Company. All members are able to perform in all events and have mandatory practices.
Urban Expression – An entire body workout for ages 18+. Work your core while learning choreography to the latest music in Hip Hop and R&B.
Beginning to Intermediate Modern/Contemporary – This beginning to intermediate level San Antonio dance class incorporates modern styles from Graham, Horton, Hawkins, Limon and Duncan.
Intermediate to Advanced Modern/Contemporary – This class for ages 14 and up offers a more complex class with an infusion of student's choreography that will be used in class.
Combo I– Ages 4-5. Classes include introduction to ballet, tap, creative dance and singing.
Combo II – Ages 6-7 . Includes Ballet, Jazz and Tumbling instruction.
Mommy & Me – Ages 18 months to 3 years old. A great 45 minute class that gives mothers a chance to bond with their children through dance.