The Jewel of Art Dance Studio Official Grand Opening
The Deco District Fiesta Festival Premieres:
The Jewel of Art Dance Studio
Please join us on Sunday April 23, 2017 from 12pm-8pm for a delighted fiesta event. We will be serving amazing food and drinks with dazzling performances from our Jewel of Art family, as well as well known San Antonio local artists. It is promised to be an enjoyable time with our Deco community. We will be selling pre sale chalupa plates for $7 for this wonderful occasion.  Please contact the studio for more information. We look forward to a great day full of celebration.
Join us for our 2.1.0 Notorious Master Hip-Hop Workshop with Special Guest G-Madison bringing L.A. to S.A.
2.1.0 Notorious  Master Hip-Hop Workshop
Location 1909 Fredericksburg Rd.
Saturday June 3, 2017
Master choreographers from San Antonio to L.A. teaching the latest hip-hop choreography
Pre-registration $30 March 20 – May 27
Late registration / at the door – $35
LIMITED SPACE AVAILABLE
*If you have any questions please contact us!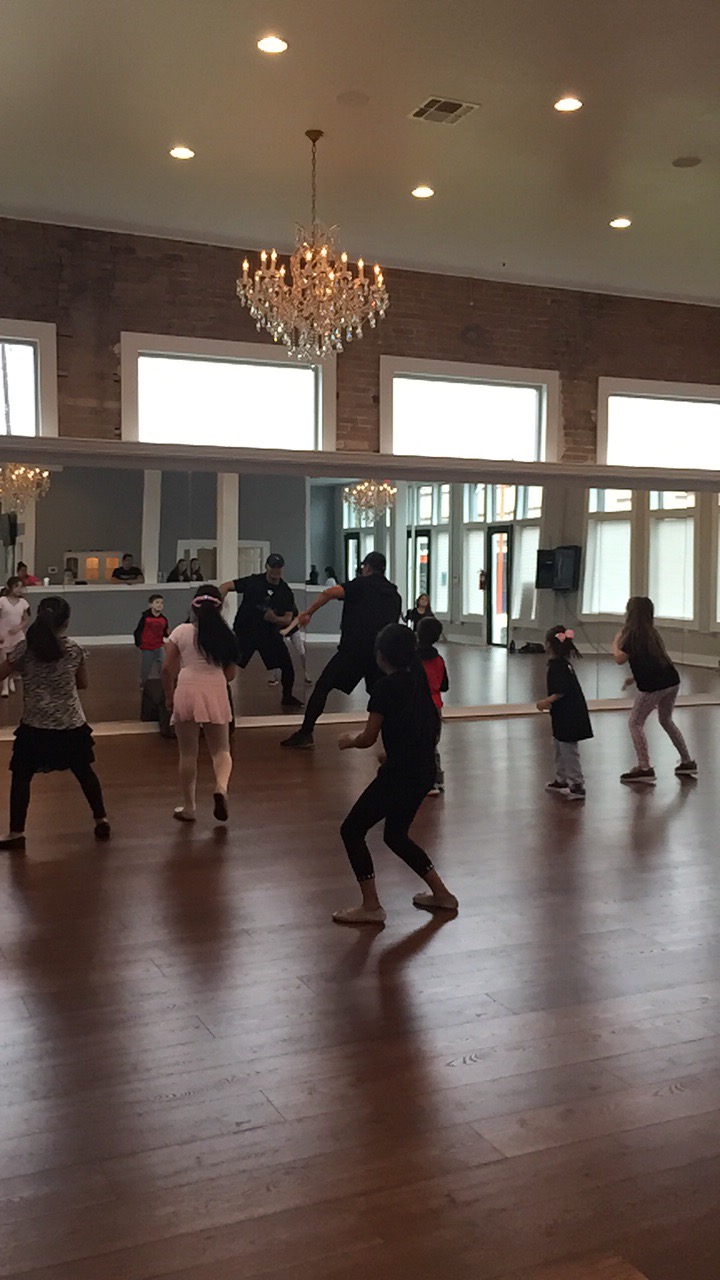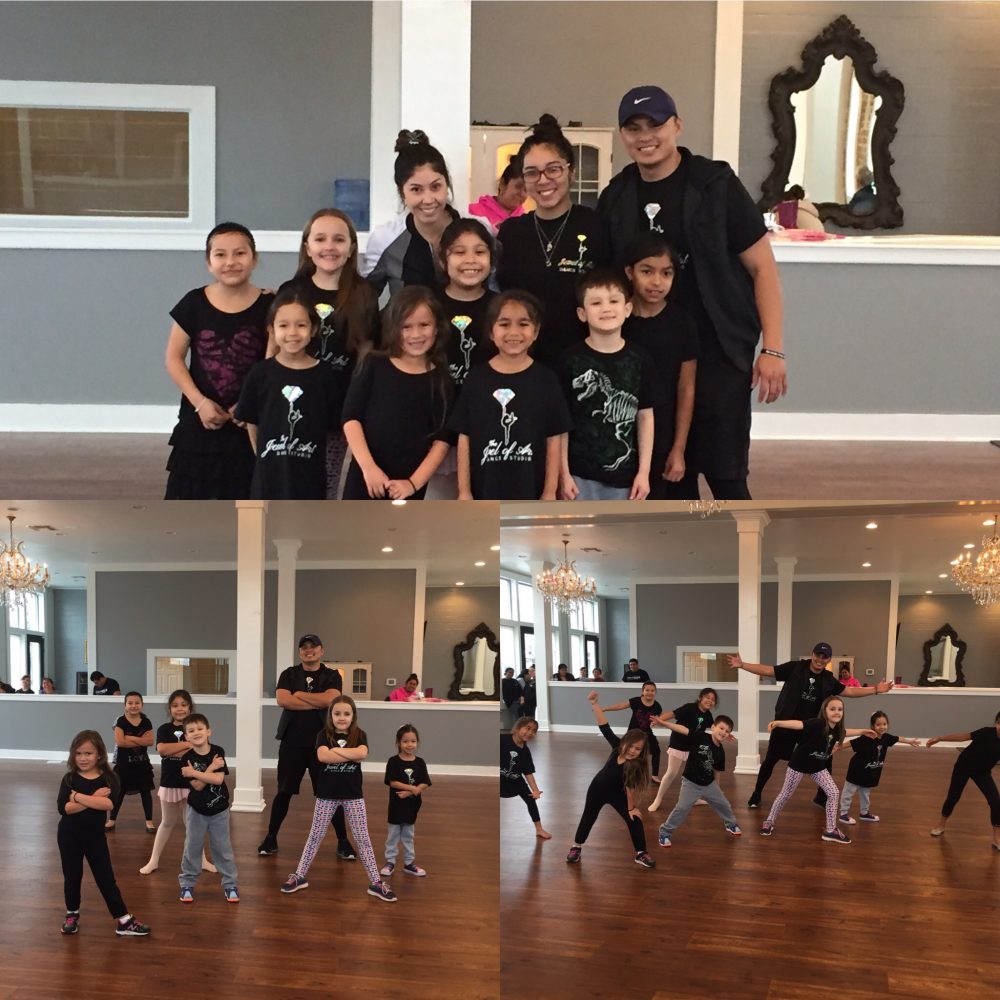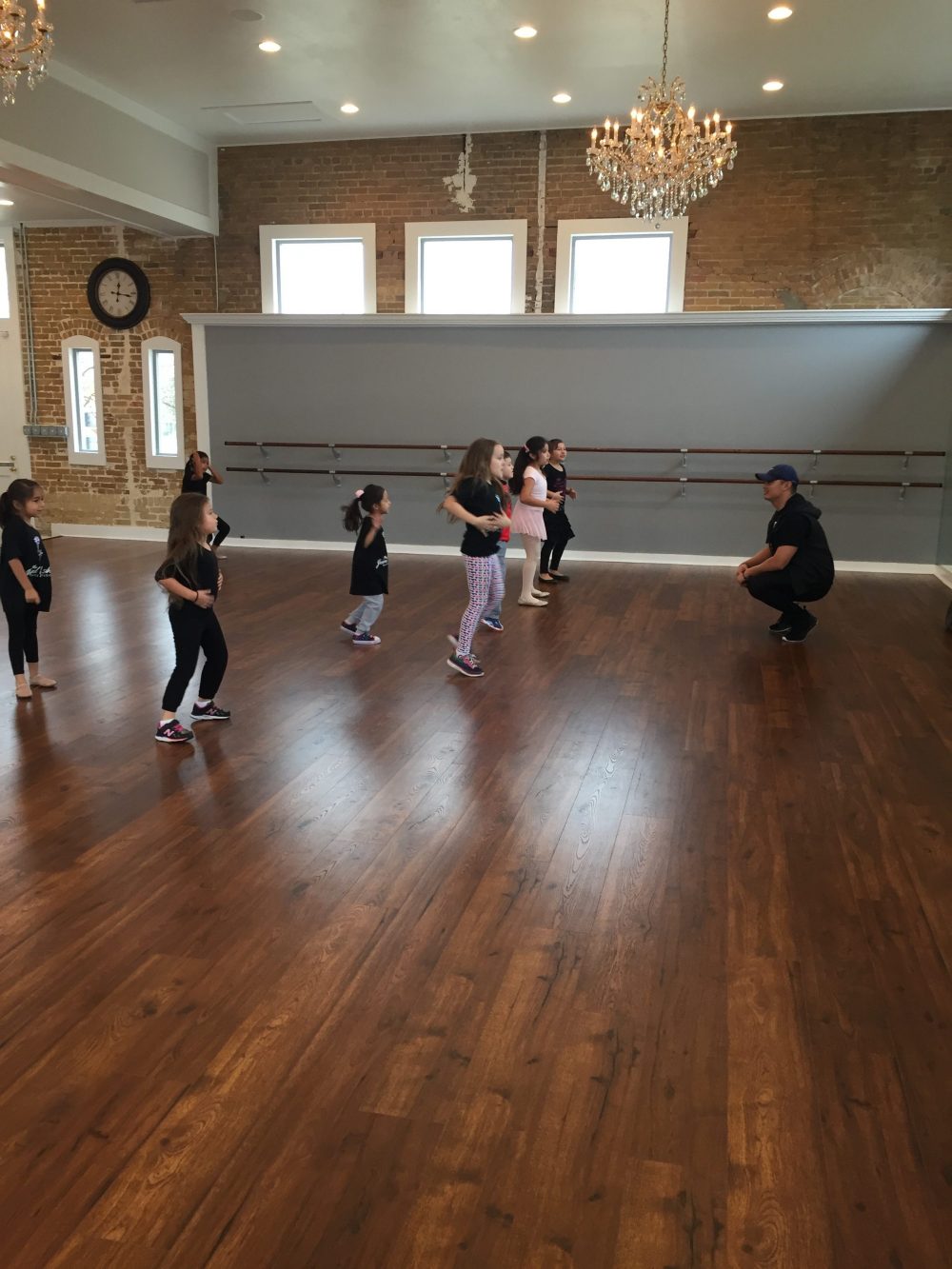 Summer Camp
The Royal Ball June 12th-16th 
Ages 4-10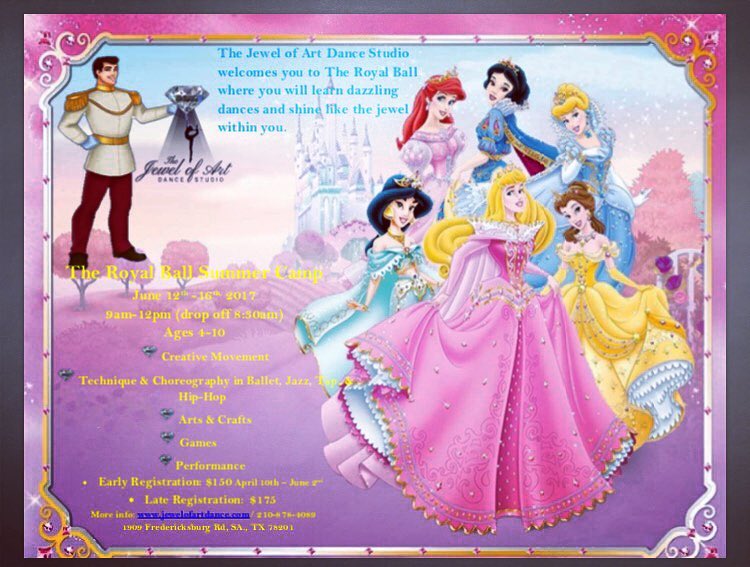 The Royal Ball Summer Camp
June 12th – 16th 2017
Time: 9am-12pm (drop off 8:30am)
Ages 4-10
The Jewel of Art Dance Studio welcomes you to The Royal Ball where you will learn dazzling dances and shine like the jewel within you.
Early Registration: $150
April 10th- June 2nd
Late Registration: $175 
Creative Movement
Technique & Choreography in Ballet,Jazz,Tap,&Hip-Hop
Arts & Crafts
Games
Performance