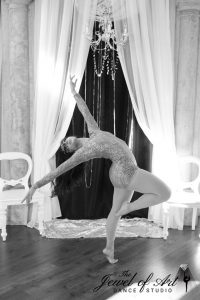 The ballet "Don Quixote" is not really about Cervantes's deluded knight errant, but it's a classic of the ballet repertoire and for a good reason. It's a non-stop dancing feast, colorful, vibrant, sprinkled with humor and stellar moments.
Ballet San Antonio's first ever "Don Quixote," which opened Friday night at the Tobin Center for the Performing Arts, delivered all of that and then some.
The story, such as it is, revolves around Kitri and Basilio, two young people in love whose relationship is opposed by Kitri's father, who wants her to marry the rich nobleman Gamache. Don Q and Sancho Panza arrive in Sevilla just in time to get mixed up with this situation and ultimately help the lovers, who end up happily united.
Choreographed by Ballet San Antonio's artistic director Willy Shives "after Marius Petipa and Alexander Gorsky" – two Russian dance-makers from the imperial era – the show moves forward at a nice pace through a series of scenes — including a Gypsy camp where the lovers hide for a while, a dream sequence and a merry tavern gathering — ending with wedding festivities.
All the dancers rose to the occasion Friday night. Marko Micov as the attractive matador Espada and Kathleen Martin as his supple and elegant partner Mercedes shone on several occasions — in a dance with a cape that he swirled around like a magician, and later in the tavern when Martin showed her exceptional flexibility and stage presence.
The Gypsy group, led by Ihosvani Rodriguez and Sofie Bertolini, impressed as well though the scene as a whole is a bit of a disappointment as neither the music nor the set-up draw much on actual Gypsy traditions.
More beautiful dancing followed in the dream section with a charming ensemble of ballerinas in short tutus delicately flickering en pointe, like the dryads (nymphs) they are supposed to be. Kate Maxted's performance as Cupid was especially light and softly breezy.
And the lovers, portrayed by Sally Turkel and Michael Agudelo (replacing the pre-announced Dan Westfield), danced up a storm throughout the evening but saved their best for last in the grand pas de deux in Act 3, which featured lots of crowd-pleasing jumps and lifts.
The largely non-dancing roles of Gamache, Don Q, Sancho and Kitri's father Lorenzo were equally well cast. Ian Morristurned Gamache into a farcically inept suitor; tall Mayim Stiller was an endearing Quixote, and James Hernandez as Sancho elicited sympathy.
T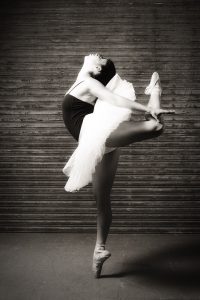 he large ensemble, dancing as villagers, bridesmaids, matadors, framed the action with verve and painterly sweeps of swirling bodies and costumes.
Though no costume designer is listed in the program Raul McGinnis is given credit as wardrobe master.
Bravo to Ballet San Antonio!
"Don Quixote" repeats 7:30 p.m. today and 2 p.m. Sunday. Go to tobi.tobincenter.org for information.
Jasmina Wellinghoff writes about the arts